Page Published: 2/27/2021 | Page Last Updated: 2/27/2021, 2:20 PM
Current Bus Service Status: Regular Service Schedules in Effect, starting on 2/28/21. MORE INFO>>
---
Bus Travel Guidelines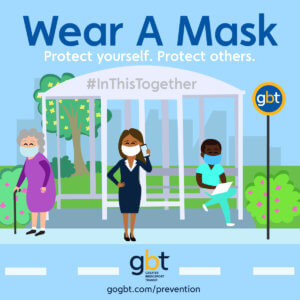 Please remember these simple guidelines:
Wear a Mask
Do not travel if you are sick or suspect you may be sick
Cover your cough or sneeze
Wash your hands with soap and use hand sanitizer frequently
Follow state guidelines if you recently returned from a travel restricted State
---
Bus Cleaning Program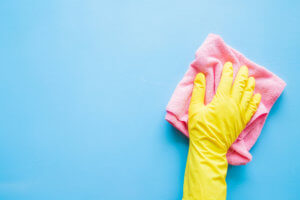 Increased Cleaning of High Touch Areas
Every night, and before a bus is placed onto service, our cleaning staff disinfects high-touch areas ― hanger straps, seat backs, station rails, pull cords – with approved products which disinfects and sanitizes the surface.
Electrostatic Disinfecting
Each night GBT buses are thoroughly cleaned. During Covid, we introduced electrostatic disinfecting of the bus interiors ― currently, this is done three times a week. This method is utilized by many healthcare facilities and hospitals.
Ventilation
Select upper windows are left partially opened in the buses, even during cold weather. This is an effort to keep fresh air circulating through the bus. So, please leave those windows open, but do let you driver know if you are too cold.
---
Mask Required.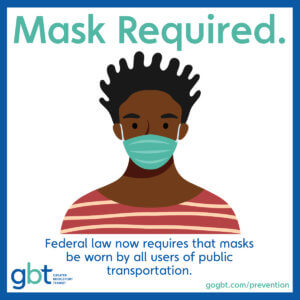 Federal law now requires that masks be worn by all users of public transportation.
Federal law now requires wearing a face mask that completely covers the nose and mouth when using public transportation.
TSA* requires proper wearing of face masks, per federal law. Face masks are to be worn at all times. Failure to comply can result in denial of boarding or removal, and may result in penalties.
*United States Transportation Security Administration
Stay Tuned In.
We are continually making improvements and updating our protocols based on the newest recommendations of the CDC, and the Federal and State governments. You can stay up to date by following us on social media or by subscribing to our newsletter.