[vc_empty_space]
The Move to Zero Emission, Battery Electric Buses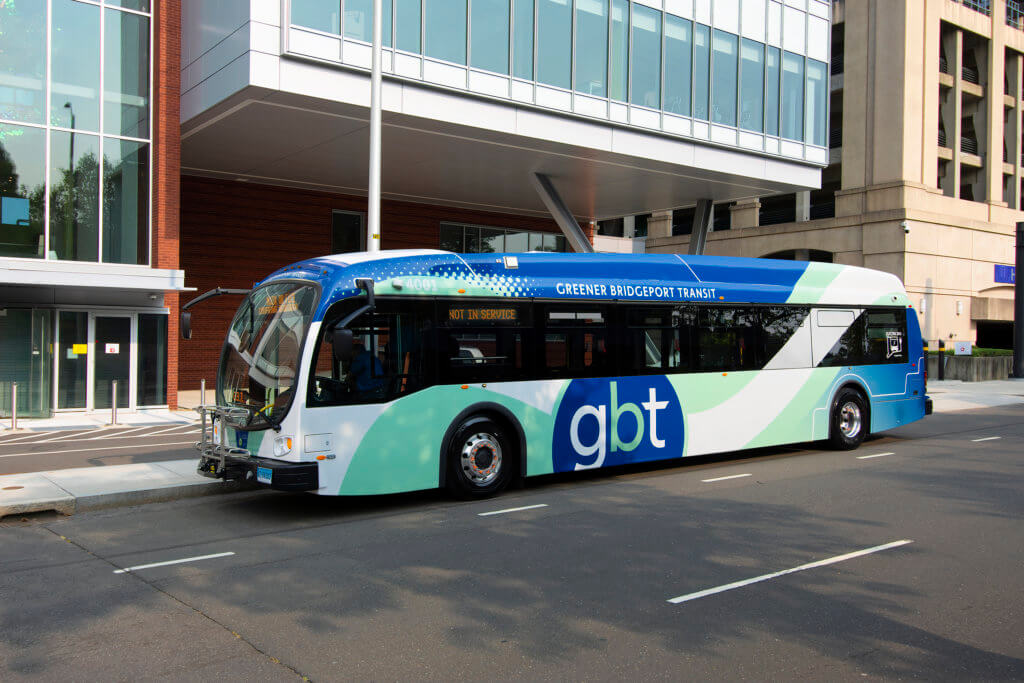 Zero-emission transportation promises a healthier future for our communities and our world. Greater Bridgeport Transit (GBT) is excited to deploy its first two battery electric buses to reduce carbon emissions, improve air quality, and save money.
The transportation sector is responsible for nearly 30% of greenhouse gas emissions in the United States; a significant portion of that is tied to medium- and heavy-duty vehicles, including transit buses. By deploying buses with zero emissions at the tailpipe, we are doing our part to mitigate the impacts of climate change while reducing local air pollution. Beyond that, the transition to battery electric buses is expected to save money in fuel and maintenance costs compared to a traditional diesel-powered bus.
This is a new beginning for GBT, and we look forward to leading the charge to a cleaner, healthier way to keep our communities moving.
---