Meet James
Goin' GBT since the age of 15
Meet James B., a retired employee from Marshall's Department Store. We met James on a sunny Monday morning as he was waiting for a bus on the platforms at the GBT bus station. He was happy to spend some time answering a few questions about his experience with GBT.
James is a Bridgeport resident and has been riding GBT buses for almost his whole life ― "I'm not able to drive, so I've been riding GBT since I was 15 years old." Using bus routes 3,4,8, the CL, "pretty much the whole system," James rides GBT buses to get to where he needs to go. "I have to do a lot of things every day."
From the Milford Mall, to the Trumbull Mall, to Fairfield, James depends on bus service for his day-to-day activities and has used it throughout the pandemic. James said, "Nothing stops me."
The fare free program implemented by the state of Connecticut has made a positive impact on many individuals, including James. "I like the fact it's free now and extended to the last day in November, that's fine with me."
When asked what he would do if there were no bus service James gave a chuckle. "That's a good question. I don't know what I would do. Go out a lot less, only when necessary." Since his wife passed away and his adult children moved to Georgia, he says, "I'm on my own now, so I use the bus."
Like many others, James relies on public transportation to connect him with people, places, and possibilities.
"Nothing stops me."

―James B.
---
Thanks for Goin' GBT
Ridership is back up to 80% of pre-pandemic levels — 366k rides in May!
Since January, there has been steady growth in bus ridership throughout the region.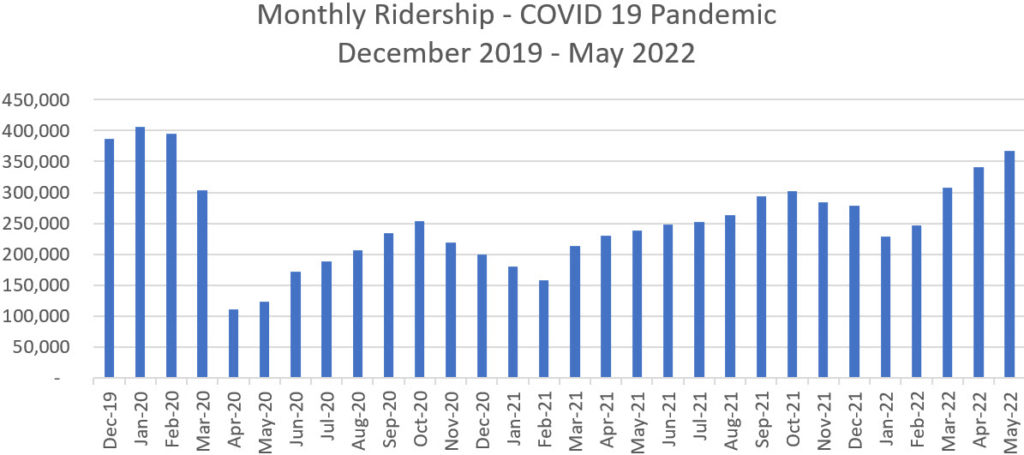 In May, more than 366,000 trips were taken making it the highest ridership month since the beginning of the pandemic and returning the bus system to about 80% of pre-pandemic ridership levels. Welcome back!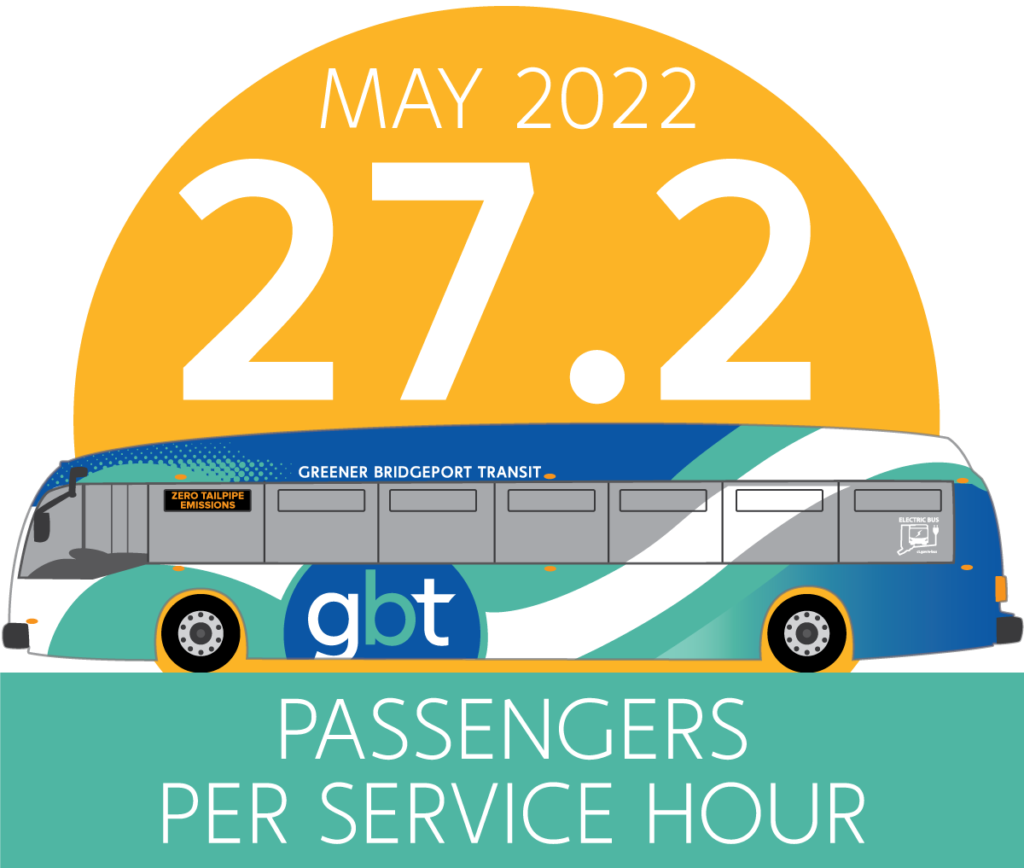 One measurement of bus service productivity is the number of trips per hour of service. In May, GBT exceeded 27 trips per bus, per hour, which was the national average prior to the pandemic.
---
"These 25 small American cities have the best systems to move people around, mostly by bus."
Small Cities with the Best Public Transportation
Bridgeport Ranks #19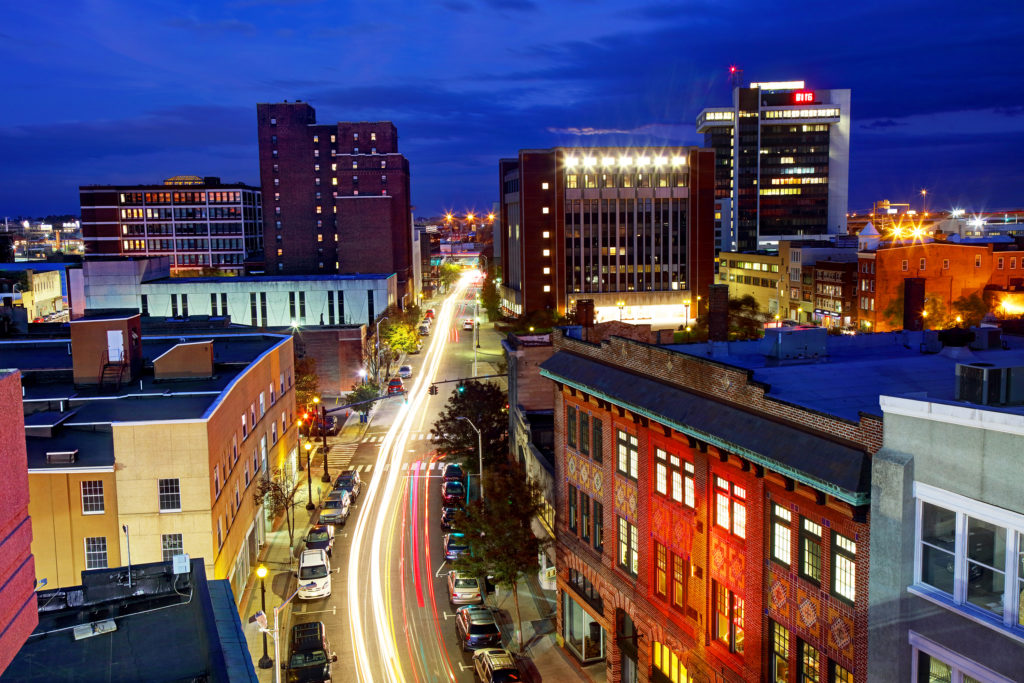 Bridgeport is among the top 25 small cities in the U.S. with the best transit systems, according to 24/7wallst.com. Transit ridership and performance for all U.S. transit systems was assessed from the National Transit Database to identify the top performers. According to the article "These 25 small American cities have the best systems to move people around, mostly by bus." Bridgeport came in at number 19!
---
Ride Free Now through November 30, 2022
---
Newsletter Signup
Like what you see? Signup for our newsletter!