FREE Covid-19 Vaccine Clinic
at the GBT Bus Station on 9/23/21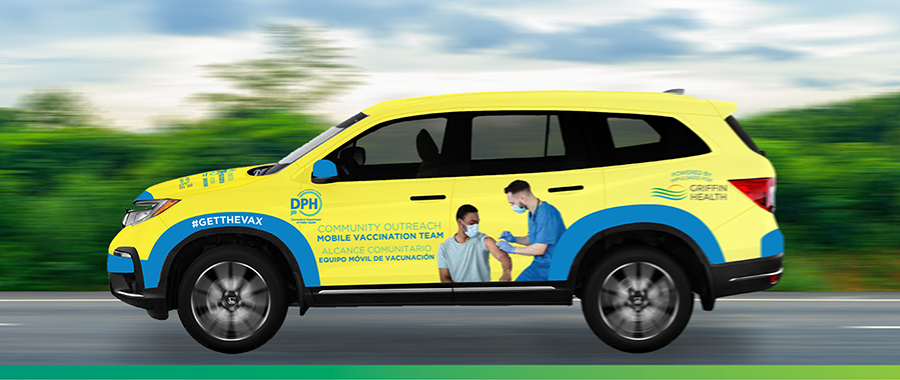 Greater Bridgeport Transit is partnering with The Connecticut Department of Public Health (DPH) and Griffin Health to provide an opportunity for people to get the Covid-19 vaccination.
On Thursday September 23, 2021, there will be a free vaccination clinic at the GBT bus station located at 710 Water Street, Bridgeport, CT from 11:30 am – 4:30 pm.
---
No-Cost, Walk-Up Vaccinations Available
Just look for the yellow SUV in front of the bus station
Administered by Griffin Health, your choice of an mRNA vaccine (Pfizer or Moderna) and J&J will be available at this clinic. No appointment is needed. It is not necessary to have health insurance or a state-issued ID. All residents are welcome and no one will be turned away.
Thursday September 23, 2021
11:30 am – 4:30 pm
710 Water Street (GBT Bus Station)
Please note, people 12 – 18 years old will need a parent or guardian signature to get the vaccine. You can get a copy of the form here.
For more information on the vaccinations and Covid-19, please visit ct.gov/covidvaccine.