MV Transportation Jobs Fair
Thursday, October 27, 2022
10 am – 2 pm
at the GBT Bus Station – 710 Water Street, Bridgeport, CT
Hiring Drivers!
*No CDL Required
*$2,000 Signing Bonus
*Full Benefits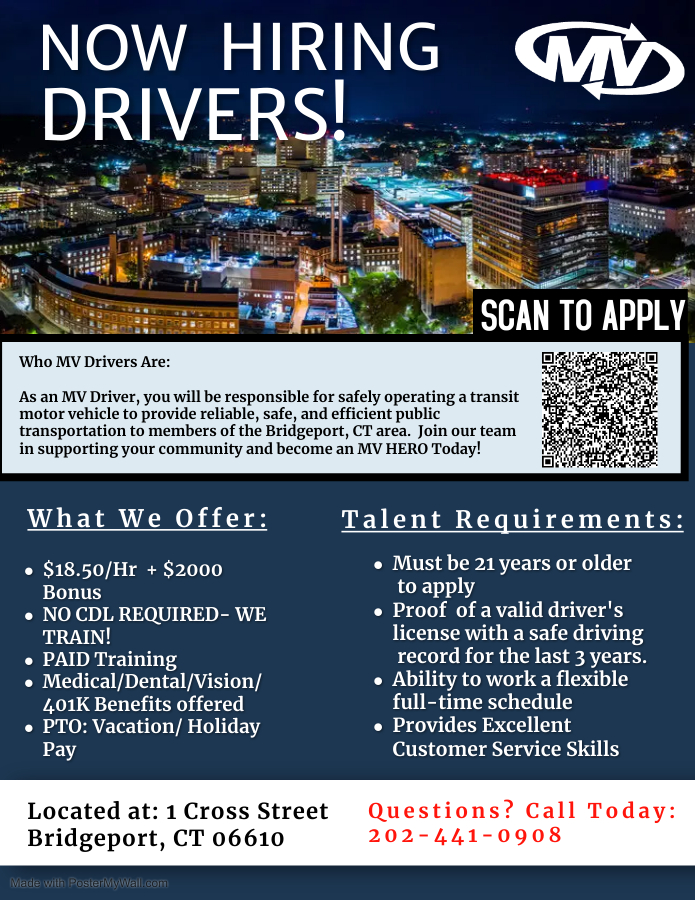 ---
$18.50 per hour, starting rate
---
Interview at the Jobs Fair
Interviews will be conducted at the jobs fair. Signup for an appointment, below.
---
Can't Make the Jobs Fair?
No worries. You can apply online.
---
More Info
Get more details, below.
---
Newsletter Signup
Like what you see? Signup for our newsletter!