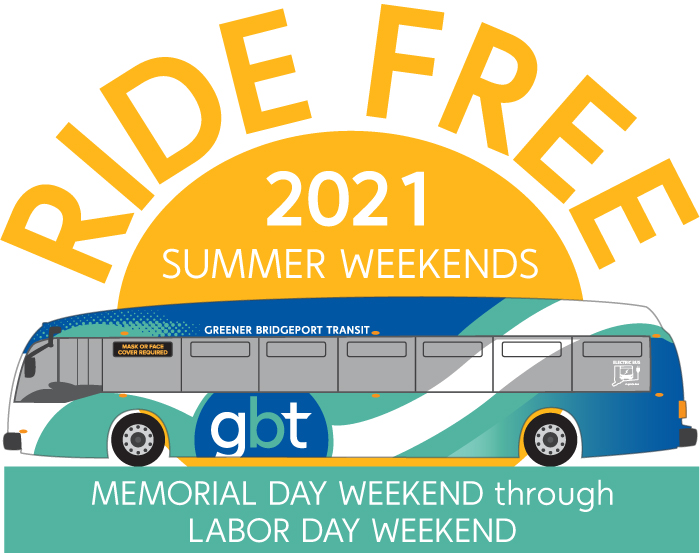 Whether you have been riding with us throughout the pandemic, are just coming back, or are taking the bus for the first time, WELCOME ABOARD!
Along with other public transit agencies across Connecticut, GBT will be offering weekend fare-free bus service this summer from Memorial Day Weekend through Labor Day Weekend.
Beginning on Saturday May 29, 2021 and continuing on weekends through Labor Day, Monday September 6, 2021, riders can take any GBT bus in any direction as often as they'd like for free.
In addition to Saturdays and Sundays, this free bus service will also include:
Memorial Day • Monday, May 31, 2021
Independence Day holiday • Monday, July 5, 2021
Labor Day • Monday, September 6, 2021
Regular Fares will be required on weekdays.