Tropical Storm Watch ● August 2, 2020
Plan Ahead.
This is the time of year when we review our emergency procedures and plans to be sure we are able to keep our services running during severe weather and, if there is an interruption, to resume service as soon as possible following a storm. Part of our preparations include letting our riders and communities know where to go for information about service changes or cancellations during storms of any kind.
Please refer to the latest forecast on Isaias from the National Hurricane Center. While it`s too early to provide any specific details on the impacts from the storm, it needs to be closely monitored. Potential impacts during the Monday night to Wednesday time period include heavy rainfall and tropical storm force winds, coastal flooding, and hazardous surf.

―National Weather Service, 8/2/20
Weather Information.
Stay alert and monitor the weather.
---
Current Weather Forecast (8/2/20)
According to the National Weather Service, "Heavy rainfall and flooding will shift into the Northeast late in the day on Tuesday, Aug. 4 into Wednesday, Aug. 5. In addition, Tropical Storm-force winds are possible. This region should be most affected by Isaias after nightfall on Tuesday."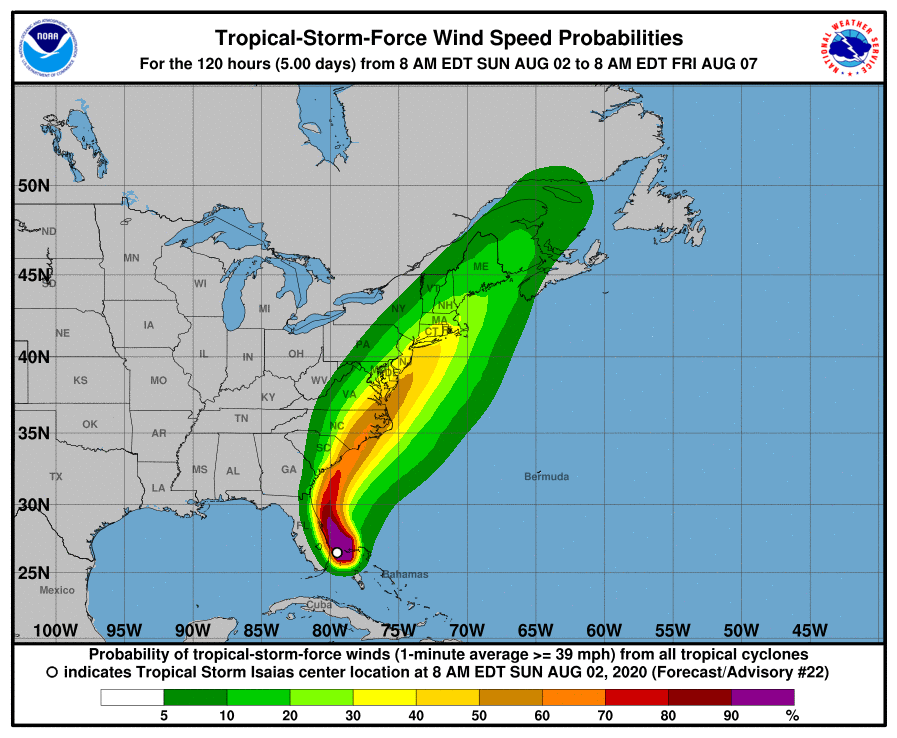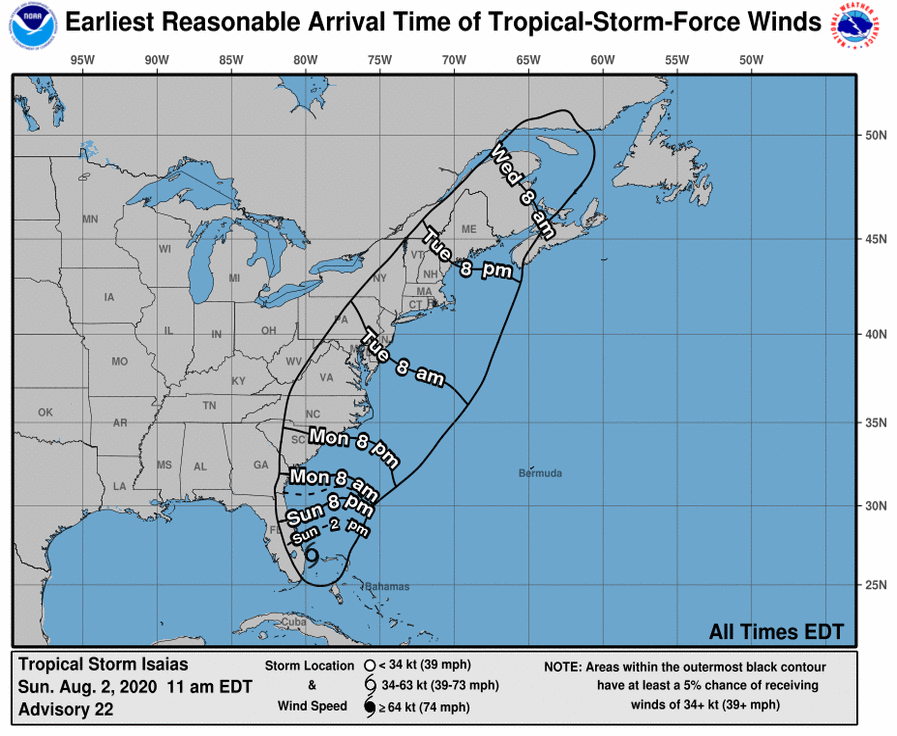 ---
Stay in Touch.
Whether you are a city bus rider, GBT Access rider, or a business whose employees depend on GBT, this newsletter provides you with a variety of ways to stay in touch and includes tips for planning your trips during weather events.
Plan ahead, stay safe, and keep in touch.
---
Safety Tips.
A few safety tips during severe weather:
Check for updates on services before you leave
Keep plenty of additional time in your schedule while traveling
Watch your step traveling to and from bus stops and while boarding the bus
Always use sidewalks and cross walks
Severe weather can cause delays. The times listed on the GBT schedules are approximate and are subject to delays from weather or other conditions. Please keep this in mind when planning your trip.
---
GBT Live.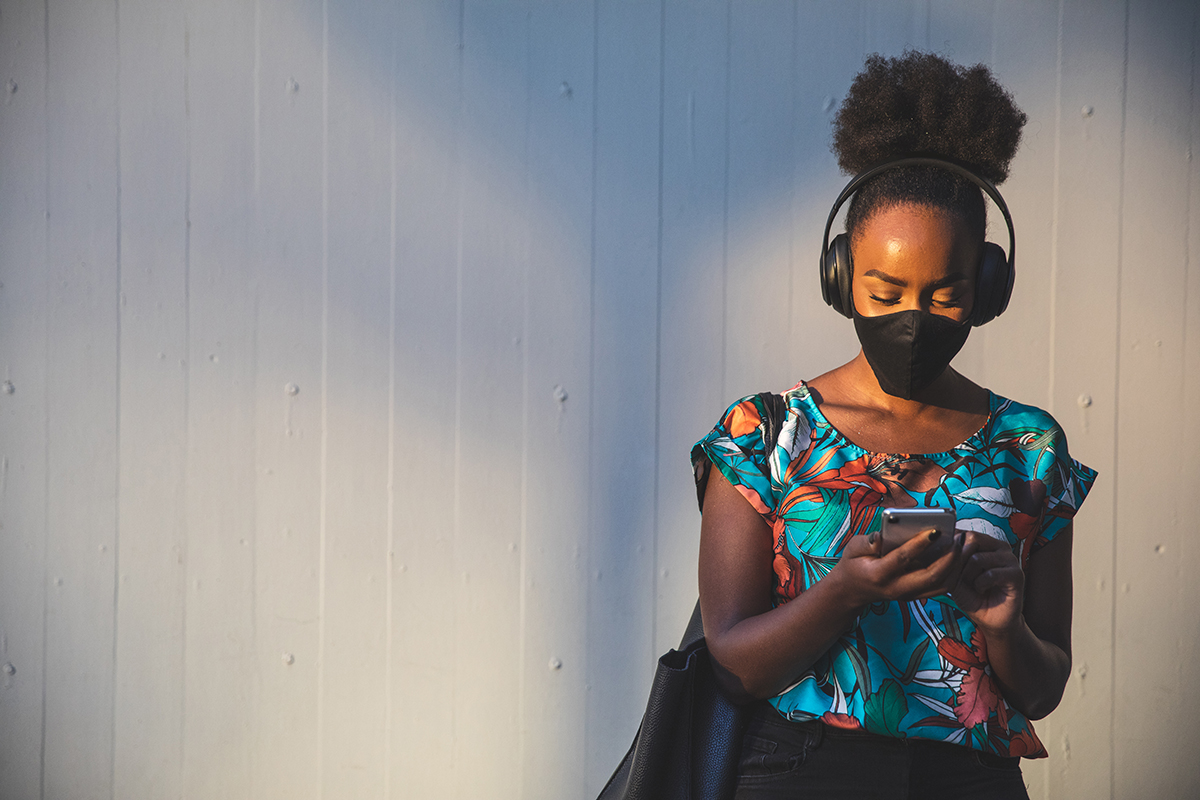 In the event of extreme weather, information will be posted at:
Please Note: in the event of major power outages, we will only be posting updates to Facebook and twitter. Please charge your cell phone and download appropriate apps ahead of time.
---
Listen In.
News 12 – Cable TV | Radio Cumbre – 1450 AM | WICC – 600 AM | CT POST
---
Check Your Connections.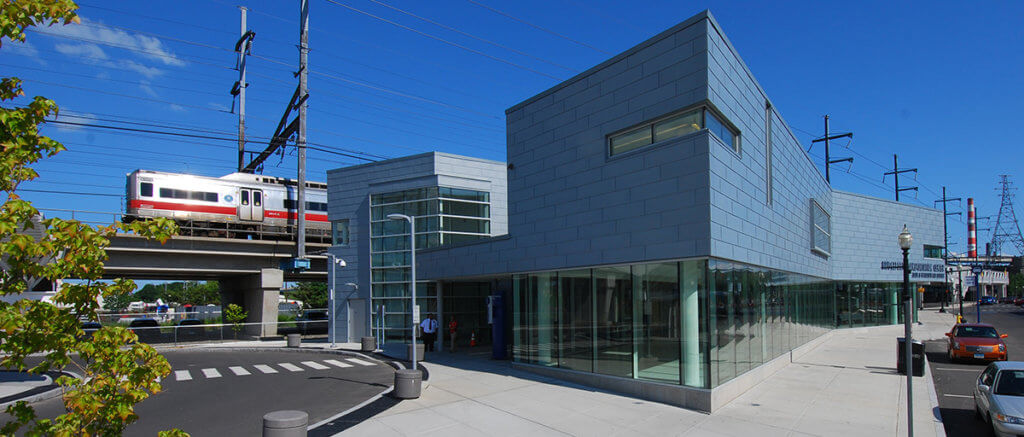 CT Transit (Stamford, New Haven)