Coronavirus News #10 ● for GBT Riders & the Public ● May 6, 2020

Thank You to Our Community
Thank you for doing your part to stop the spread of Covid-19, and keep drivers and riders safe by following the new rules for wearing a mask while using the bus. Together we can continue to get those front-line, essential people to their jobs.
---
While You Are At Home…
Over the past eight weeks, we have been working to make improvements to our service and getting ready to welcome you back. Here are some of the projects we are working on for you…
Zero Emission Buses
Through a partnership with the Federal Transit Administration (FTA) and the Connecticut Department of Transportation (CTDOT), GBT will soon take delivery of zero tailpipe emission, battery electric buses as part of a Statewide effort to reduce mobile emissions.
The first two of five fully electric buses, built by Proterra in South Carolina, are ready to ship to Bridgeport ─ we expect them in the next few weeks.
New Shelters and Cross Walks at CT Post Mall
This month, GBT completed the installation of new bus stops with shelters and benches at East Town Road in Milford at the CT Post Mall. This project brings the total number of new shelters installed for riders to twenty-seven over the past few years. The shelters are made possible through grants from the Federal Transit Administration and the Connecticut Department of Transportation.
Deep Cleaning of the Water Street Bus Station
While the Station is closed to the public as a result of the Coronavirus, we are using the time to do a deep "spring cleaning" and some repairs to the station and the platforms. We'll be ready for you when the time comes.

The Future of Bus Cleaning
The future of bus cleaning following the Coronavirus will be different. While social distancing and face masks are likely to be with us for some time to come, today we are exploring new processes, and materials and equipment to better clean and disinfect buses and facilities.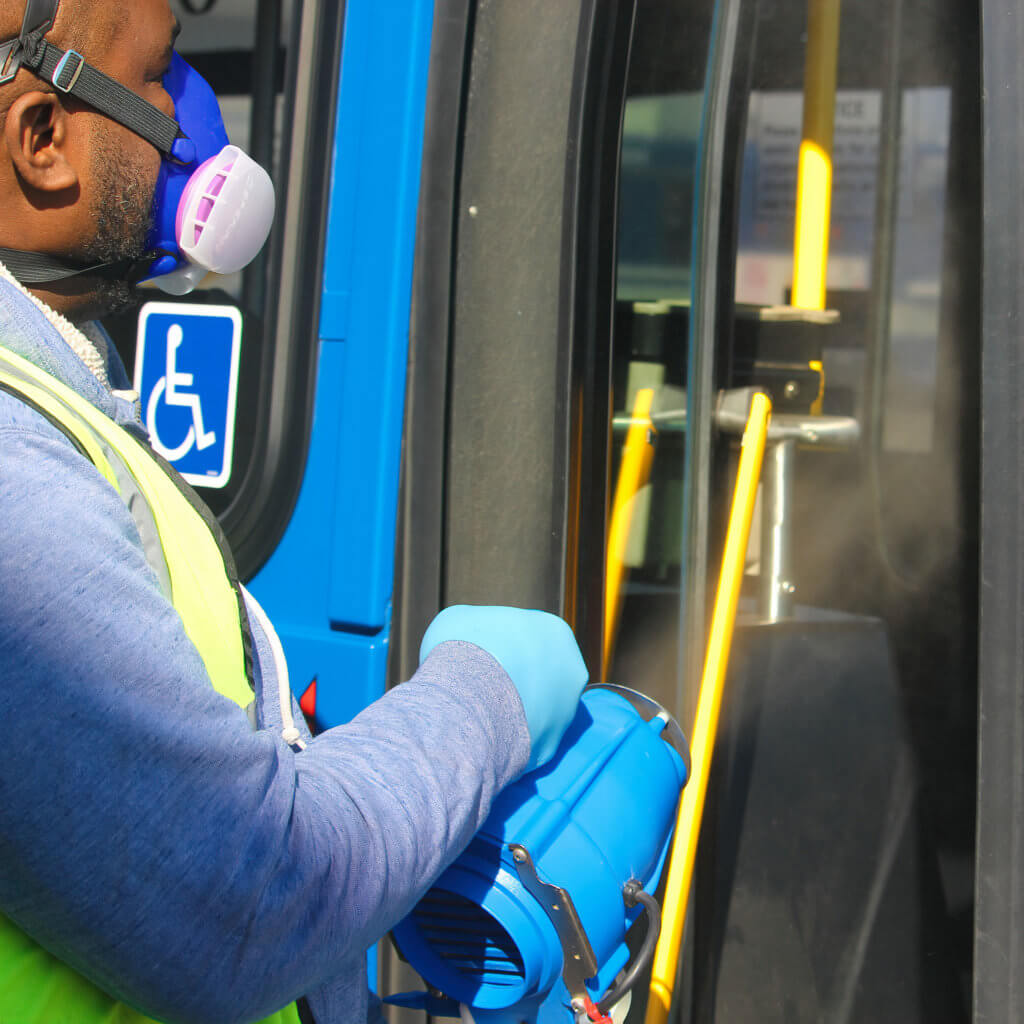 Through the spring and summer, we will be implementing the new processes to ensure that you have the cleanest buses possible. Also, thanks to a grant from the Federal Transit Administration, we will soon be hiring additional new cleaners and service lane employees to lead this effort.
Stay tuned for new job openings.
---
Stay Connected
Please check in regularly. You can always get the latest information in these places:
gbt-staging.b97xcqx6-liquidwebsites.com/prevention