TOPICS: One More Ride Free Weekend • Mask Up! • Health & Safety Commitment • Stay Connected!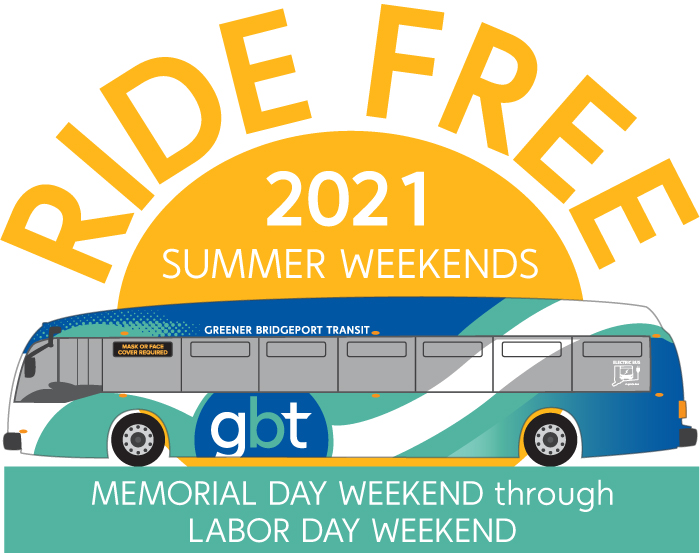 One More Ride Free Weekend
Along with transit agencies across the State, GBT has been providing bus service for free on the weekends since Memorial Day. During this period, we provided more than 150,000 free rides!
We hope you had the opportunity to try the bus service and reach some of the great destinations in our region.
The free weekend program will be coming to an end. The last day of the program will be Monday, September 6, 2021. You still have time to take advantage of the free service to get out and about on September 4th, 5th, and 6th.
―Thanks for going GBT!
---
Mask Up!
Masks are Still Required on Public Transportation
To help stop the spread of the COVID-19 in public transit systems across the country, President Biden issued an Executive Order requiring that masks be worn by all users and employees of public transportation, at that same time, the Transportation Security Administration (TSD) issued a safety directive, implementing the Executive Order.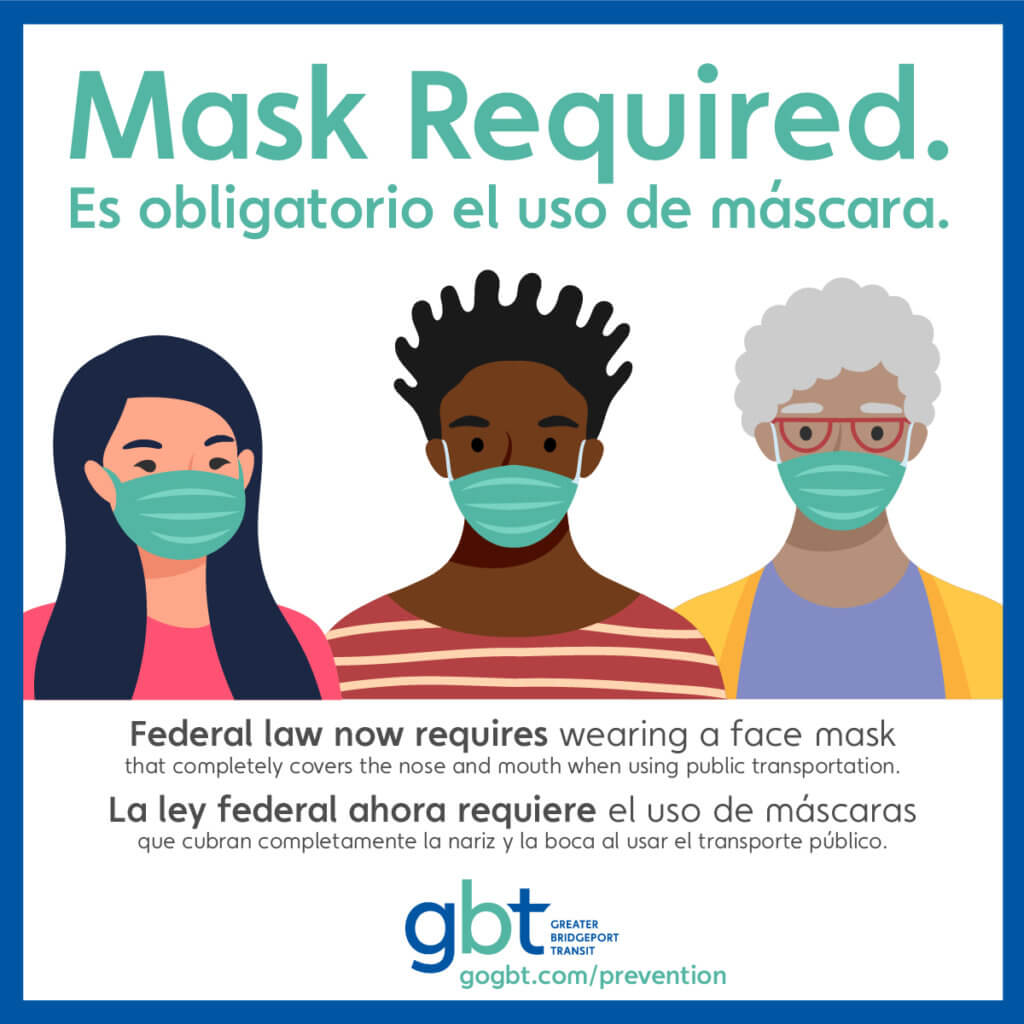 "The Centers for Disease Control and Prevention (CDC), the Surgeon General, and the National Institutes of Health have concluded that mask-wearing, physical distancing, appropriate ventilation, and timely testing can mitigate the risk of travelers spreading COVID-19. Accordingly, to save lives and allow all Americans, including the millions of people employed in the transportation industry, to travel and work safely, it is the policy of my Administration to implement these public health measures consistent with CDC guidelines on public modes of transportation and at ports of entry to the United States."
Masks will continue to be required on all GBT services and in all GBT facilities until at least January 18, 2022.
On August 20, 2021, the TSA extended the requirement for mask use on public transportation to at least until January 18, 2022.
Thank you for your continued compliance with this Executive Order, as a result, we are all working to stop the spread of the virus. If you are in need of a few masks, please visit the information booth at the Water Street Station.
---

Health & Safety Commitment
GBT has joined public transit agencies across North America in the American Public Transportation Association's Health and Safety Commitments Program. This means we are committed to:
Creating Science Based Policies and Procedures for Cleaning and Disinfecting Buses and Stations
Cleaning and Disinfecting our Buses and Stations Better and More Frequently
Sharing Information About Our Efforts with Our Customers and Communities
Keeping our Employees Healthy
---
We Are Counting on You!
We are doing our part to prevent the spread of COVID-19 and we hope that you will continue to do yours. Please remember:
Follow health and safety rules: wear a mask while using public transportation, wash your hands and use hand sanitizer.
Give the driver room and please avoid unnecessary conversations with the driver
Respect fellow riders' space – practice social distancing to the extent possible on-board, at bus stations, hubs, and bus stops
Stay home when you are sick
---
Stay Connected
Please check in regularly. You can always get the latest information in these places: