You asked. We listened.
Last Fall we met with riders to find out what people wanted in a new website and we heard lots of good ideas. We also looked at the data to see what content and technologies people were using so that the new site would work best to meet the needs of the most people.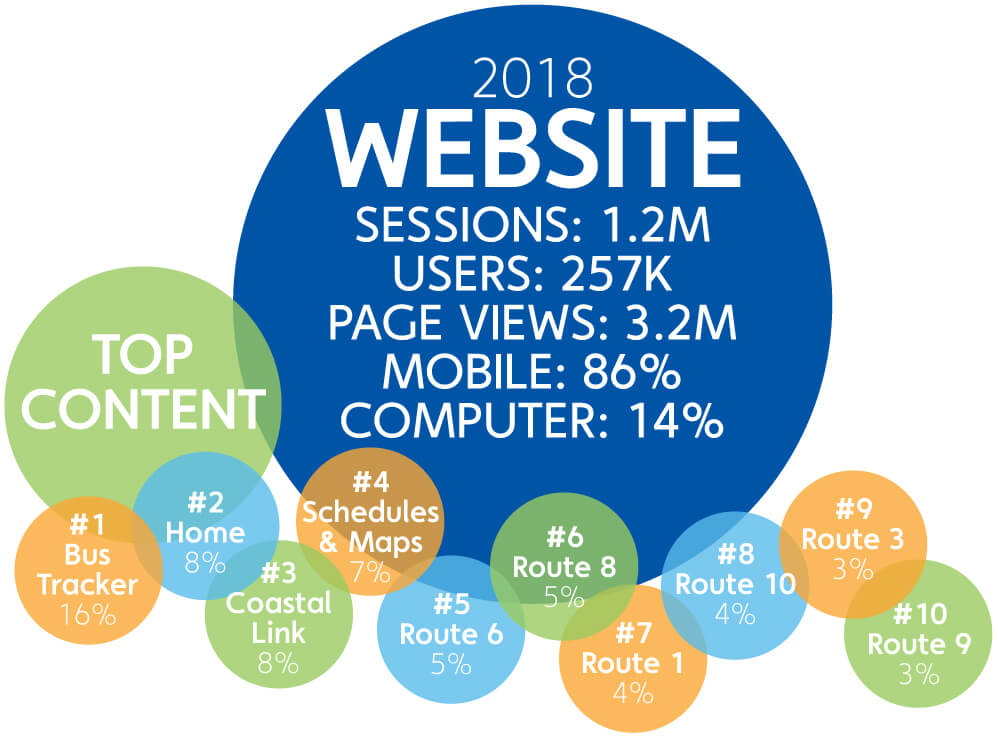 We listened to you and made the site more mobile friendly. We moved the pages you visit the most right to the front of the site and moved other information that you didn't want to see to other places in the site. We put the tools and resources you wanted most right on the home page ─ trip planning, live bus tracking, and schedules.
There is a lot to discover in the new website too, so take some time to check it out and let us know what you think. We look forward to hearing from you!
Thank you for riding with us!