Coronavirus News #14 ● for GBT Riders & the Public ● July 27, 2020

What's Next
Some of our riders are asking, "When will bus service return to normal?" We are almost there. Over the course of the pandemic, GBT has made modifications to service in an effort to protect riders and employees, and provide a predictable service covering the majority of the service area.
We have also been working to keep within our available funding. Where services were reduced, those service hours were reallocated to other routes or "shadow" buses to keep passenger loads lower and prevent crowding on the busiest routes. With the July 20th expansion and the restoration of Route 17 service, 100% of the routes are now in operation and we are working to continue providing "shadow" buses and reduce passenger loads where possible.
Over the next few weeks, we will be sharing plans to provide earlier morning, and later evening service, along with some anticipated improvements to the 19X.
Where do we go from here?
Riders should know that where we go from here depends on several things including the spread of the virus in Connecticut, trends in ridership, our monitoring for crowding, available buses and workforce, funding, and growing demand as the State continues its phased re-opening.
One path is to return to service as it was prior to the Covid-19 pandemic. Another is to expand service in response to more specific community demand, while managing crowding, during the phased reopening ― keeping in in mind that services after Covid-19 may not be exactly the same as before. Additionally, some riders have been asking for service levels that are more frequent than before the pandemic.
We are exploring all of these avenues as we monitor the impact of the pandemic on our communities and assess the needs of our riders and the businesses in the region.
---
GBT Ridership is Returning
Today we are already providing 7,500 trips every day.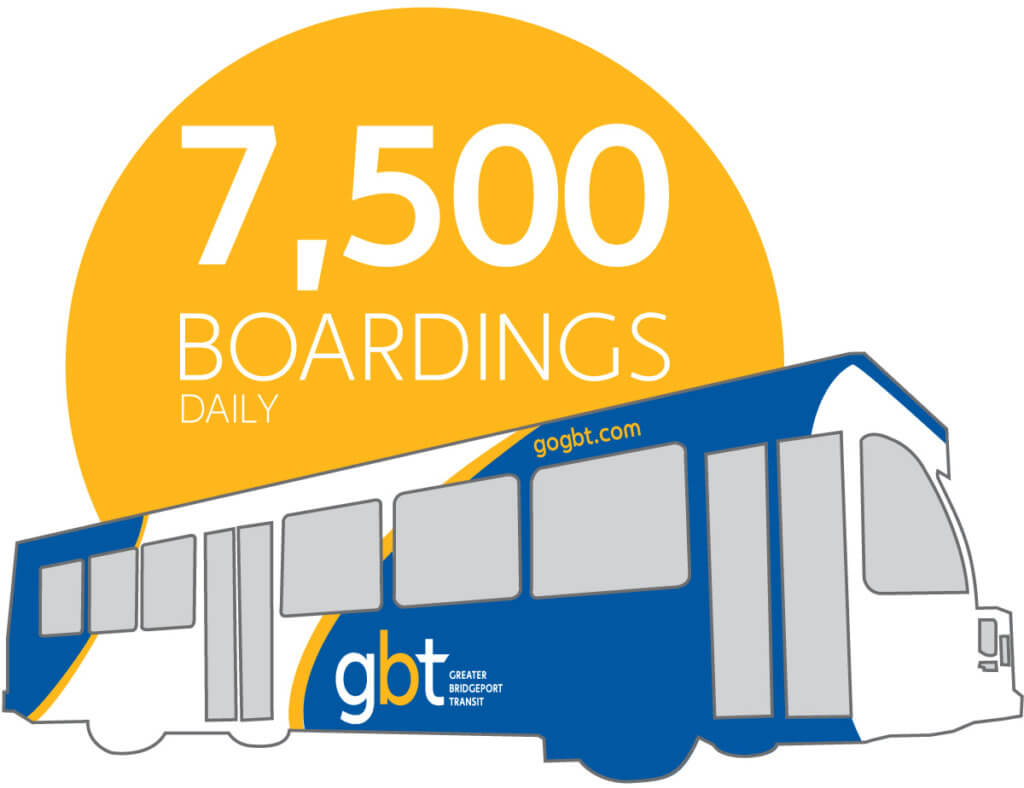 ---
Let Us Know Your Needs
You can help us. If you have a specific service need that is not currently being met (route, day, time, location), please let us know. This will help us to craft our plans as we move through this pandemic together.
We will be sure to address your questions and requests in an upcoming issue of this newsletter.
---
For Employers
We are working with area businesses and leaders to ensure that workers can get to jobs. If you are an employer that has workers impacted by these changes, please contact us.
---
Prevent the Spread
In the meantime, we must all continue to work together to prevent the spread of the virus using social distancing, hand washing, hand sanitizer and ― most importantly ― wearing a face mask.
---
Mask Give-Away at the Bus Station
GBT will be giving away free masks* on Tuesday, July, 28, 2020 at the bus station during the following hours:
7-9 AM
3-5 PM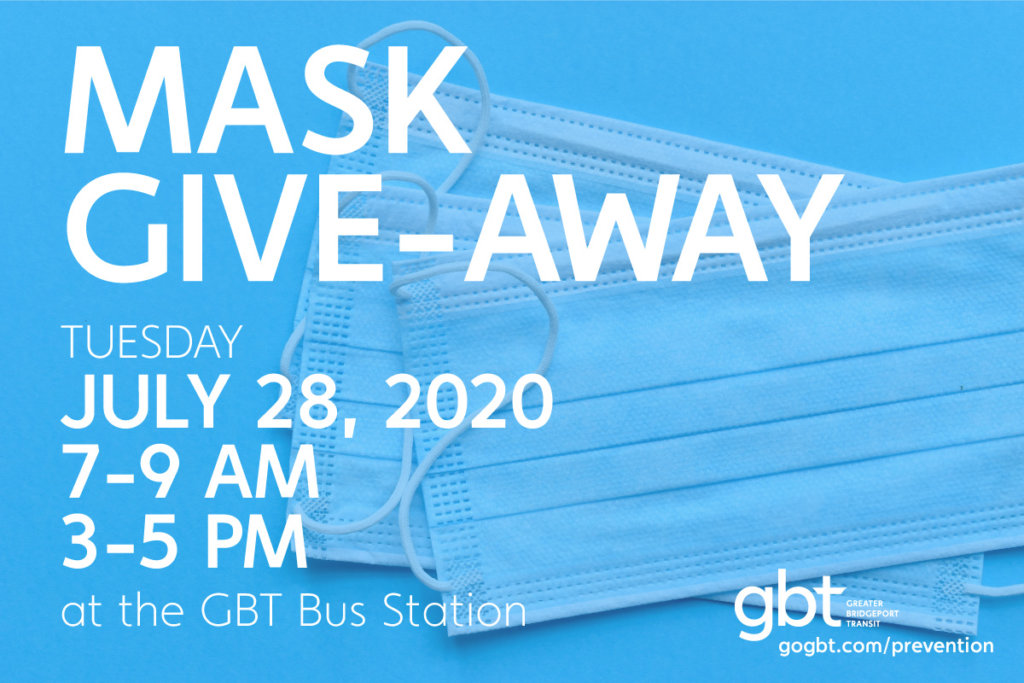 *While supplies last.
---
Stay safe and help keep others safe.
---
Service Announcements
Visit gbt-staging.b97xcqx6-liquidwebsites.com, Facebook, and twitter daily to check for service announcements.
---
Stay Connected
Please check in regularly. You can always get the latest information in these places:
gbt-staging.b97xcqx6-liquidwebsites.com/prevention